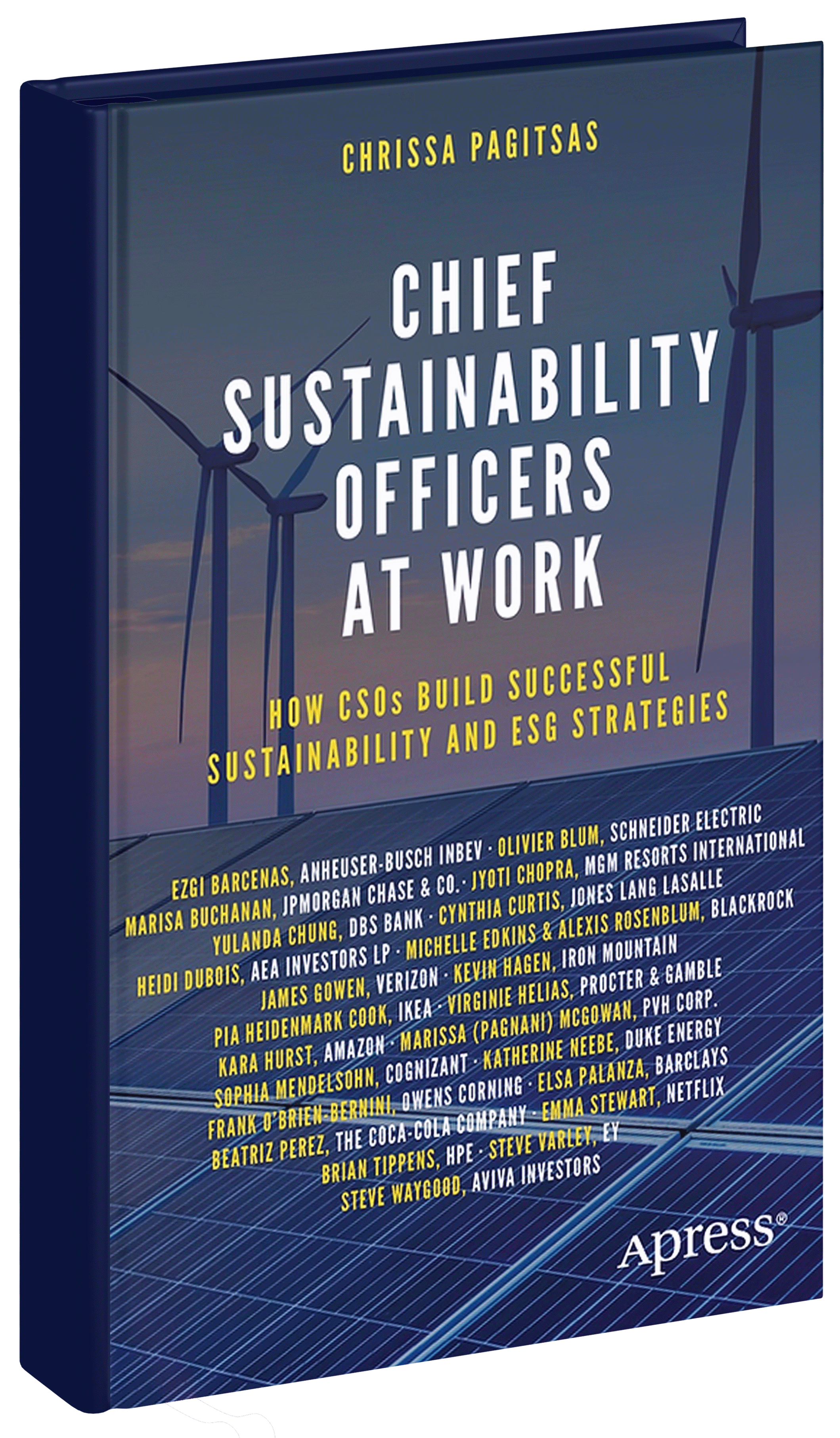 Chief Sustainability Officers At Work
Amazon #1 New Release in Green Business
Read over 20 exclusive, in-depth interviews with chief sustainability officers (CSOs) of Fortune 500 companies such as Amazon, Coca-Cola, and Procter & Gamble and globally recognized brands such as IKEA and Netflix. These CSOs reveal how they deliver positive environmental and social impact through their companies' core products and services and generate revenue growth while tackling unique leadership, change management, regulatory and stakeholder challenges.
In a career spanning energy, commercial real estate, and multifamily housing, Chrissa successfully navigates business landscapes where there is no roadmap to balance positive environmental and social impact with profitability.





Big picture thinking across industries resulted in Chrissa building the world's largest Green Bonds program from zero to $51 billion portfolio at Fannie Mae, developing the US EPA ENERGY STAR® 1-100 Score and Certification for multifamily housing, and launching the enterprise's ESG strategy.





A trusted board member and sought-after consultant, Chrissa advises Fortune 500 companies, philanthropies and non-profit organizations about 'how' to manage risk and step into the future for business transformation through sustainability.
Through dialogue with influential sustainability professionals, Chrissa brings to life the essential role in bridging gaps and helping to eliminate the divide between 'traditional' business functions, senior leadership, and the sustainability teams to drive transformational change within their firms.
Mindy Lubber,
CEO and President, CERES