Leading at the intersection of
global business and ESG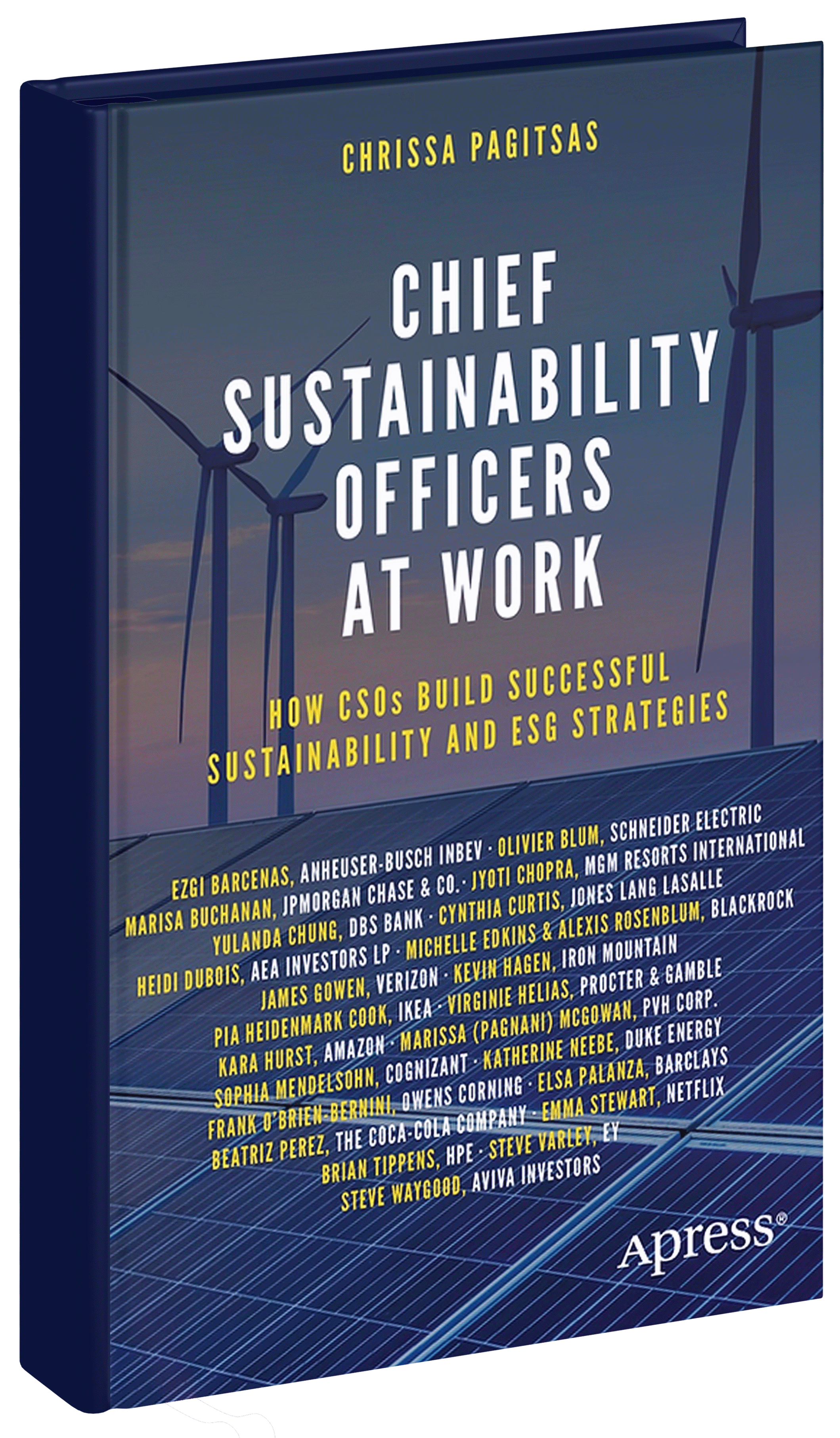 CHIEF SUSTAINABILITY OFFICERS AT WORK
How CSOs Build Successful Sustainability and ESG Strategies
Read over 20 exclusive, in-depth interviews with chief sustainability officers (CSOs) of Fortune 500 companies such as Amazon, Coca-Cola, and Procter & Gamble and globally recognized brands such as IKEA and Netflix. These CSOs reveal how they deliver positive environmental and social impact through their companies' core products and services and generate revenue growth while tackling unique leadership, change management, regulatory and stakeholder challenges.
ADVISOR, SPEAKER, AUTHOR
In a career spanning finance, commercial real estate, and housing, Chrissa Pagitsas successfully balances positive environmental and social impact with business goals.
​
Chrissa draws on her frontline experience as Head of ESG of Fannie Mae and prior executive experiences to advise clients on transformative sustainability and ESG practices to meet their objectives.
​
From industry conferences to board meetings, Chrissa is a highly sought after keynote speaker and moderator to address industry and board room audiences domestically and internationally on the opportunities to drive change, innovation, and leadership.
​
Chrissa drew on her experience and those of her peers to write Chief Sustainability Officers At Work, an exploration of the leadership qualities of executives driving sustainability and ESG strategies at global companies.
Through dialogue with influential sustainability professionals, Chrissa brings to life the essential role in bridging gaps and helping to eliminate the divide between 'traditional' business functions, senior leadership, and the sustainability teams to drive transformational change within their firms.
Mindy Lubber,
CEO and President, CERES